On your PC
Open files without detours. Upload or download entire folder structures in record time. 2-window view for easy work.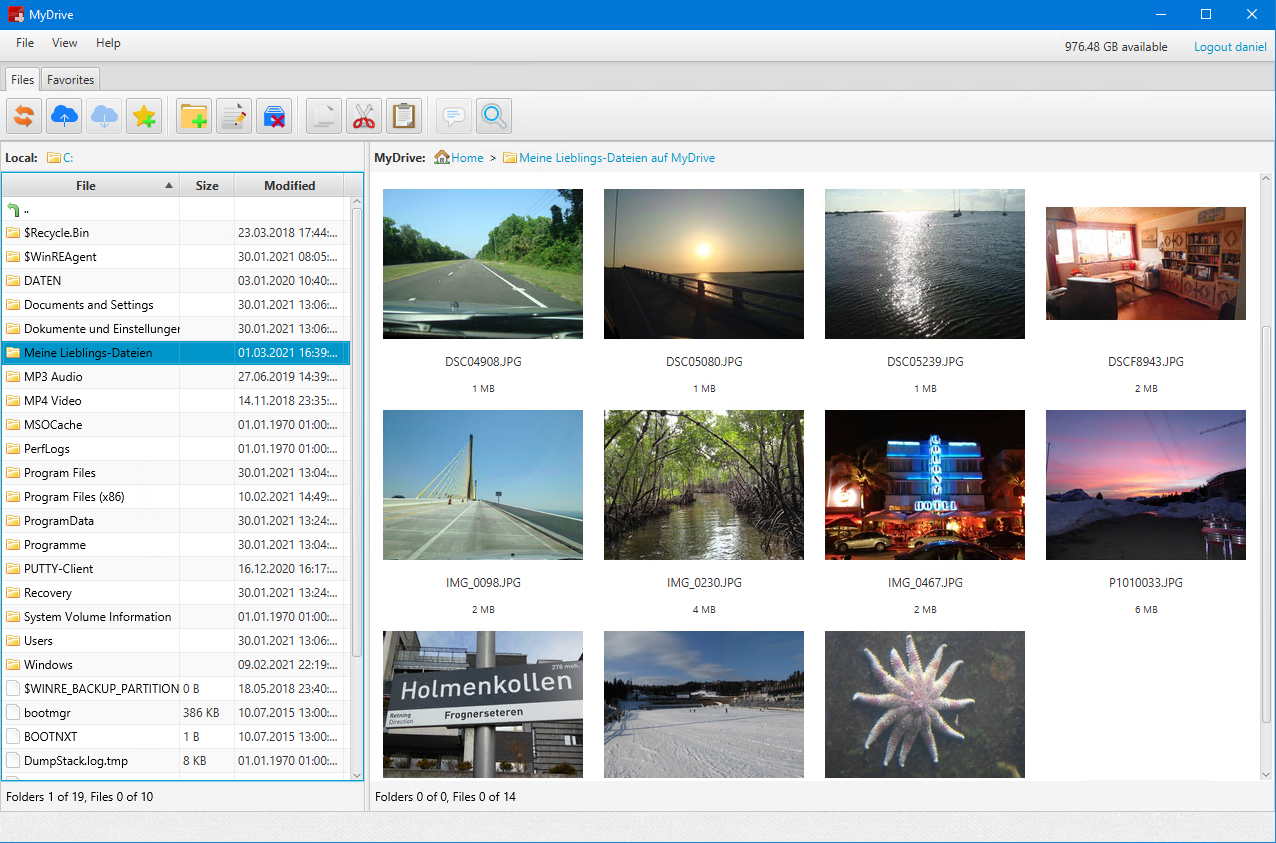 Custom colors
Design MyDrive just the way you want it.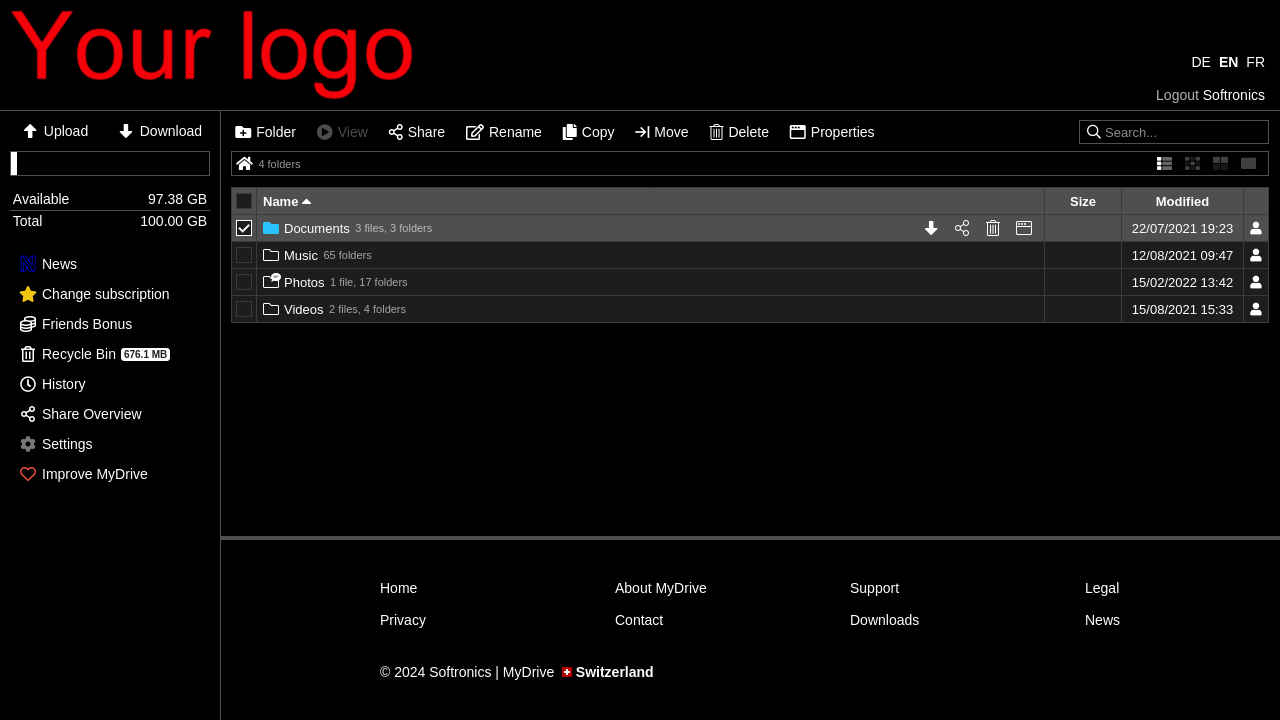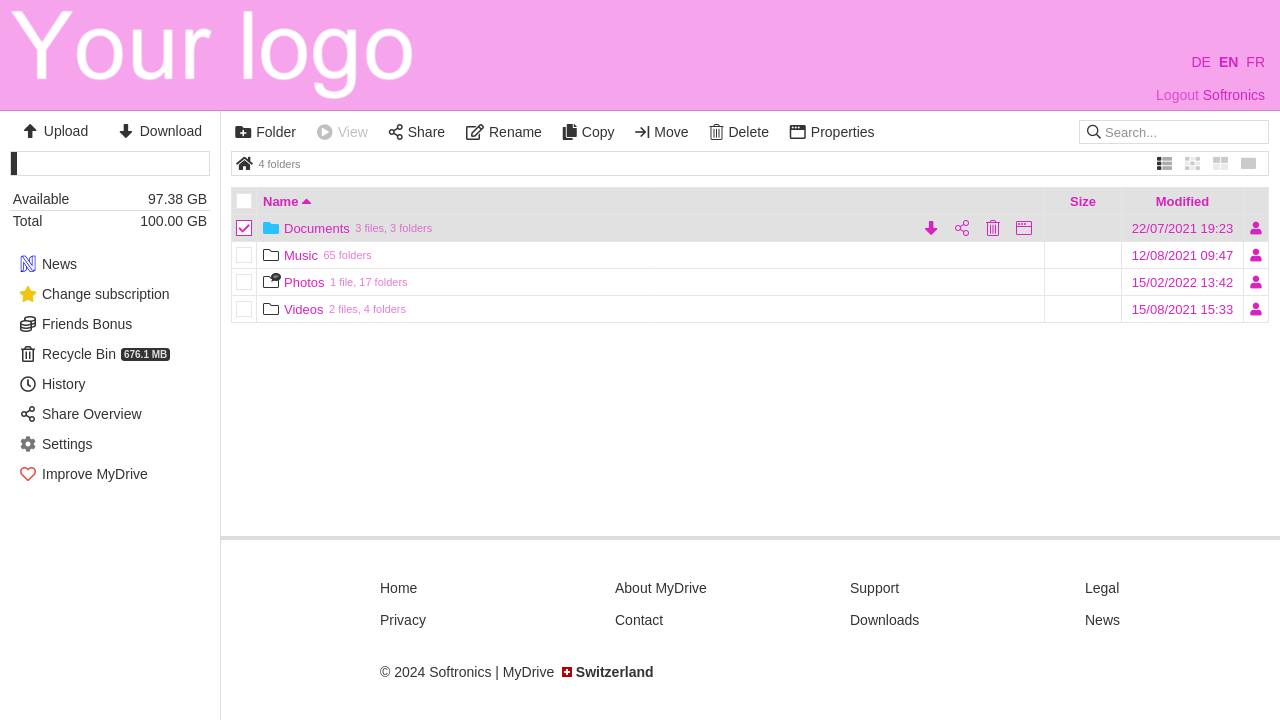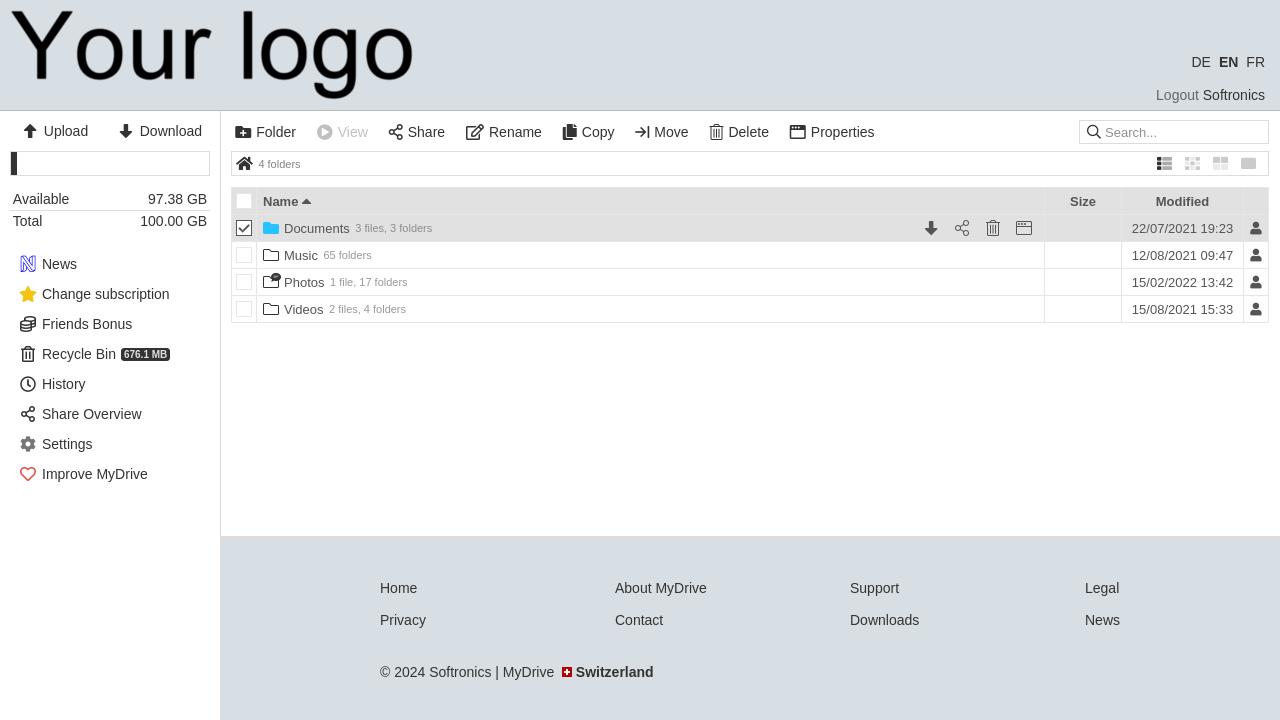 Share without login
Easily share your favorite photos, videos, music and watch them anytime.
And much more.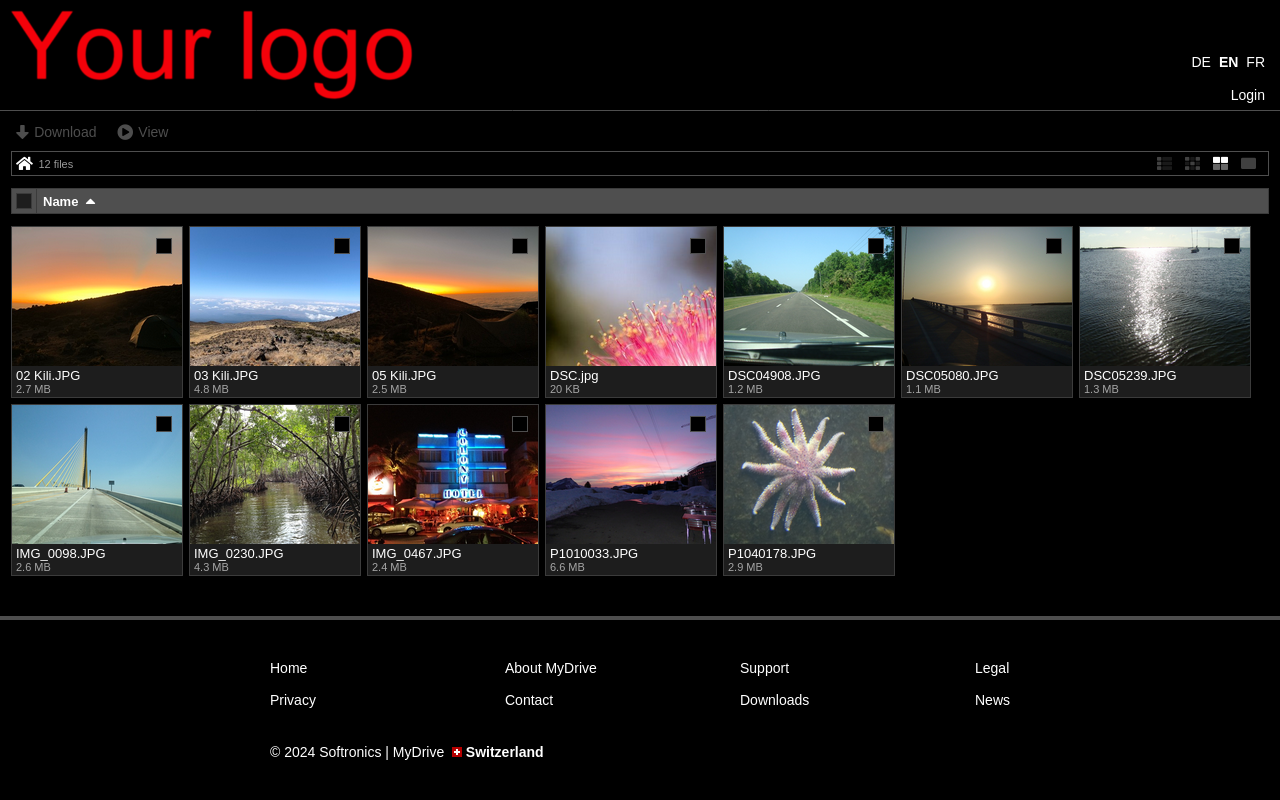 Guest users
Allow selected people access via login and define what they can do.
Synchronize
Synchronize everything you want fully automatically.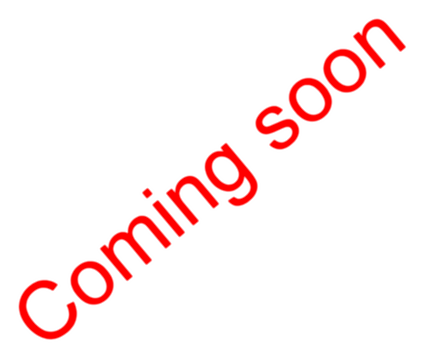 WebDAV
Connect your MyDrive account directly with your computer and access your files just like a local drive.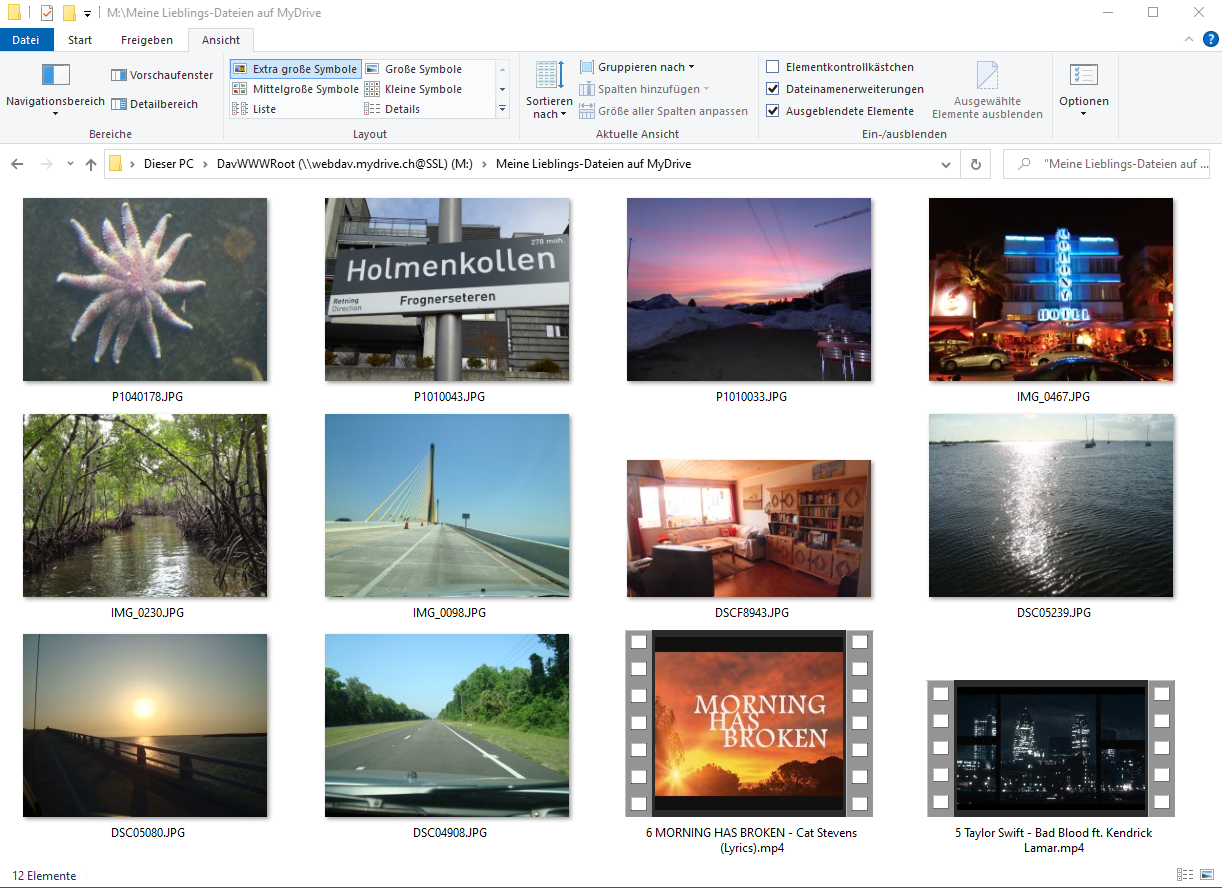 Tools
MyDrive supports many third-party tools.
Webinterface
Access your files directly from the browser.
Multimedia
Many file formats can be viewed directly on MyDrive without downloading.